I just got back from a monthly gathering of youth pastors in our geographic area on the northern edge of the city of Johannesburg. We have have been meeting every month for the past 5 years – represent five to eight either different churches from vastly different congregations – and as usual spent time catching up around coffee and snacks, and devoted the bulk of the time to checking up on each other's souls and relationship with God and family, praying for one another and spent a little time planning our next youth event. We allow youth pastors from outside our geographic area to attend to observe what we do but encourage them to start something similar in their own area. Here is a picture taken in 2009 of the youth pastors who were a part of our monthly gatherings: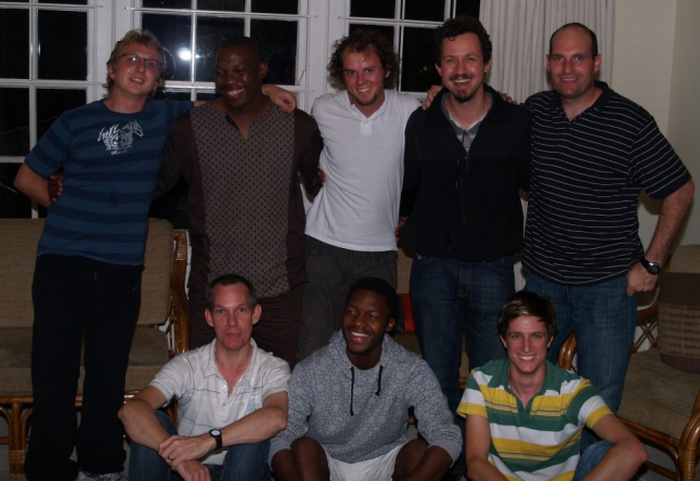 We came together five years ago driven by the need to journey together as youth workers in the area, ensure that the high schools in our area are covered by at least one youth ministry and to work on getting our youth to engage on a regular basis with youth from other churches.
So not only do we meet as leaders once a month, we also meet as youth groups once a term (we rotate through each of the youth ministries so that each church gets a chance to host a gathering). At these gatherings we play together, eat together, worship together and listen to speakers who share the Word of God.
We also meet once a year as youth groups either on a weekend for a social or sports event – some times it takes the form of an end of the year dinner, or a mid-year bash. We are busy preparing to host a dance-off on the top of an exclusive residence in downtown Johannesburg in 3 weeks time. We have also presented leadership training on one occasion but that has not been a significant focus of our gatherings. Here is a pic taken at a recent sports event we held: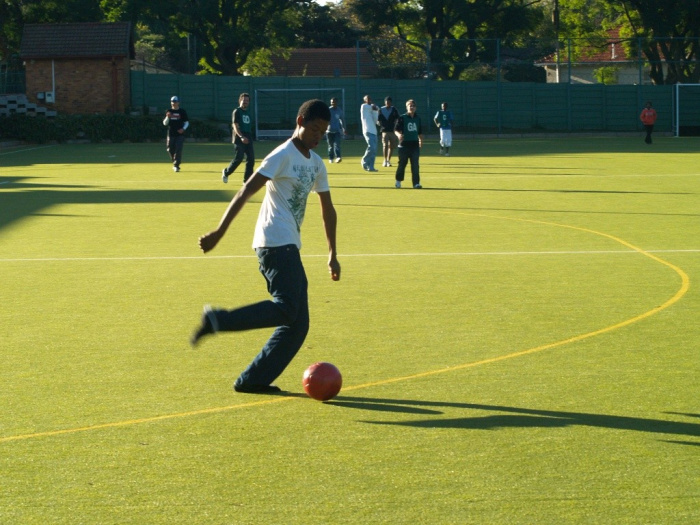 We also meet as youth pastors at the end of the year for a dinner together with our spouses and here we reflect on the year together, honour each other for who we area and for what we have accomplished and thank God for what He has done in and through us. Here is a pic we took at one of these gatherings in November 2009 with our family members: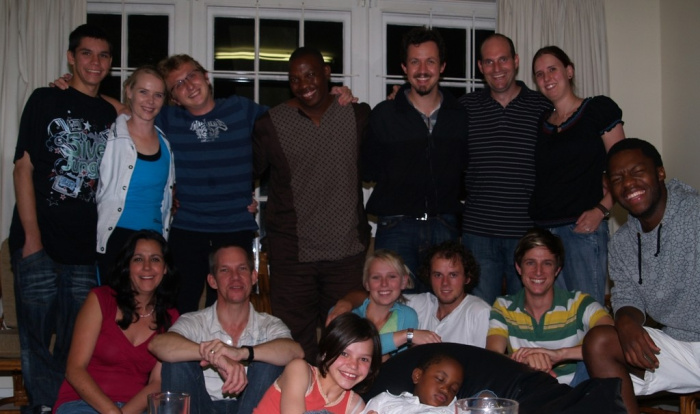 In my years in youth ministry I must admit that it has never been easy to create this kind of a network among youth pastors. Everyone seems to be so busy, and more concerned about connecting within their denomination or movement's circles that they don't seem to see the importance of meeting together with youth pastors in their area from different church backgrounds. It takes someone who keeps the vision alive and who communicates regularly about events – and also a priority on scheduling the next meeting before we leave a meeting.
We call our gatherings as youth pastors Unity Fraternals and the gatherings as young people Unity Rallys. In essence it is a demonstration of the unity that Christ has called us to reflect in the city in which we live and minister. It is one of the highlights of my month and despite leadership transitions in our area will continue to feature in our calendars.
Here is my challenge? Are you currently engaged with the co-labourers in the corner of the vineyard where Christ has planted you? Is God calling you to start something or re-engage with youth pastors that you may have met with at one time?