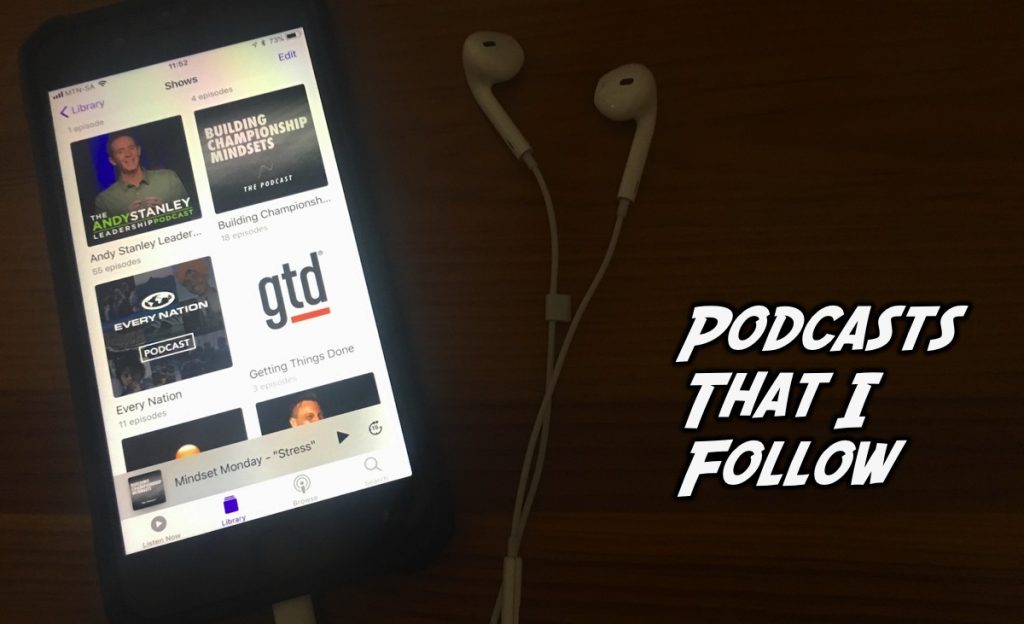 One of the highlights of my week – and there are MANY – is heading out long before dawn on a Monday morning with my wife for a morning of birdwatching somewhere out in nature. Maybe in another post I will write about the critical importance of a hobby in life and ministry, but one of the things we do on the day is get to listen to a few hours of the latest podcast episodes that have automatically been added to my iPhone thanks to the various podcasts that I follow. For this post, I though I would list some of the current podcasts that are adding real value to my life and helping me to stay fresh for life, relationships and ministry.
There are three podcasts that I never miss and they are all by respected church leaders:
The Andey Stanley Leadership Podcast: LINK
The Graig Groeschel Leadership Podcast: LINK
The Carey Nieuwhof Leadership Podcast: LINK
Debbie and I have gained a lot from listening to Pete Scazzero who is the found of the Emotionally Healthy Leadership organisation:
The Emotionally Healthy Leadership Podcast: LINK
I recently stumbled across a Youth Ministry podcast that I have started following:
Youth Ministry After 9 Podcast: LINK
Of course, it is obvious that one would stay touch with teaching from your own wider movement, so I also follow the one from our global Every Nation church family:
Every Nation Podcast: LINK
I have just stumbled across an incredible podcast by Dr Amber Selking that is proving to be well woth every time as she explored patterns of thinking that we need to develop in order to be successful in our work, ministry or lives.
Building Champion Mindsets Podcasts: LINK
One of the other key podcasts that I never miss is by David Allen, the author of Getting Things Done – the productivity system that I have implemented in my life.
GTD: Getting Things Done Podcast: LINK
Some other podcasts truly worthy of a mention and which make it only my playlist are either linked to teaching series that I been creating or books that I have read:
Unbelievable by Justin Brierley: LINK
37 The Podcast by Terry Linhart: LINK
The Village Church Podcast: LINK
The Global Leadership Summit Podcast: LINK
I trust this is helpful – but I do find that I often look for new podcasts and don't necessarily listen to everything that shows up in my app.